Tool & Die Components:
Work Holding Components:
Materials Handling:
Lubricators: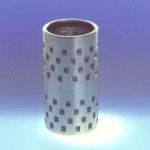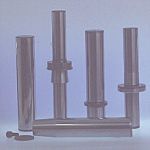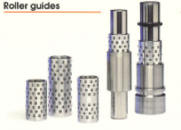 GW Technologies distributes the AGATHON range of precision roller guidance components in Australasia.
AGATHON'S patented roller guides are used widely in applications calling for high-precision tool guidance, including:
Press tools and the manufacture of molds

Precision optics engineering

Instrument manufacture

Watches and electronics manufacture

Photographic components

Packaging manufacture (including high-speed can making)
Agathon offers a standard range of pillar, bush and roller configurations and can produce custom guide sets to suit special needs.
Each Agathon guide is configured as a matched set consisting of a guide pillar, a steel bushing and a roller cage. The roller cage is equipped with high-precision profile rollers. Load is evenly distributed over four contact ellipses rather than the two contact points of standard ball cages.

Because of their optimal roller geometry, the friction value of profile rollers is markedly less than that of standard ball cages, resulting in continuous movement of the profile roller even at high accelerations. This ensures that heat build-up is negligible even under the most arduous operating conditions. The thermal stability of the profile roller system eliminates the need for separate calculations for static and dynamic loading.
All guide sets are preloaded to micron accuracy, which guarantees movement without clearance. The friction values of roller guides are considerably lower than those of sliding guides - this ensures fluidity of movement and longer service life. Service life is further enhanced by heat treatment of individual components.

AGATHON profile rollers are capable of carrying heavier loads than ball guides and research has shown them to be several times more rigid, as well as significantly quieter in operation. The design of the roller cage makes it almost impossible to roll dirt into the pillar, reducing wear and further extending service life.
For enquiries, Contact GW Technologies here.